first "photo remodeling" image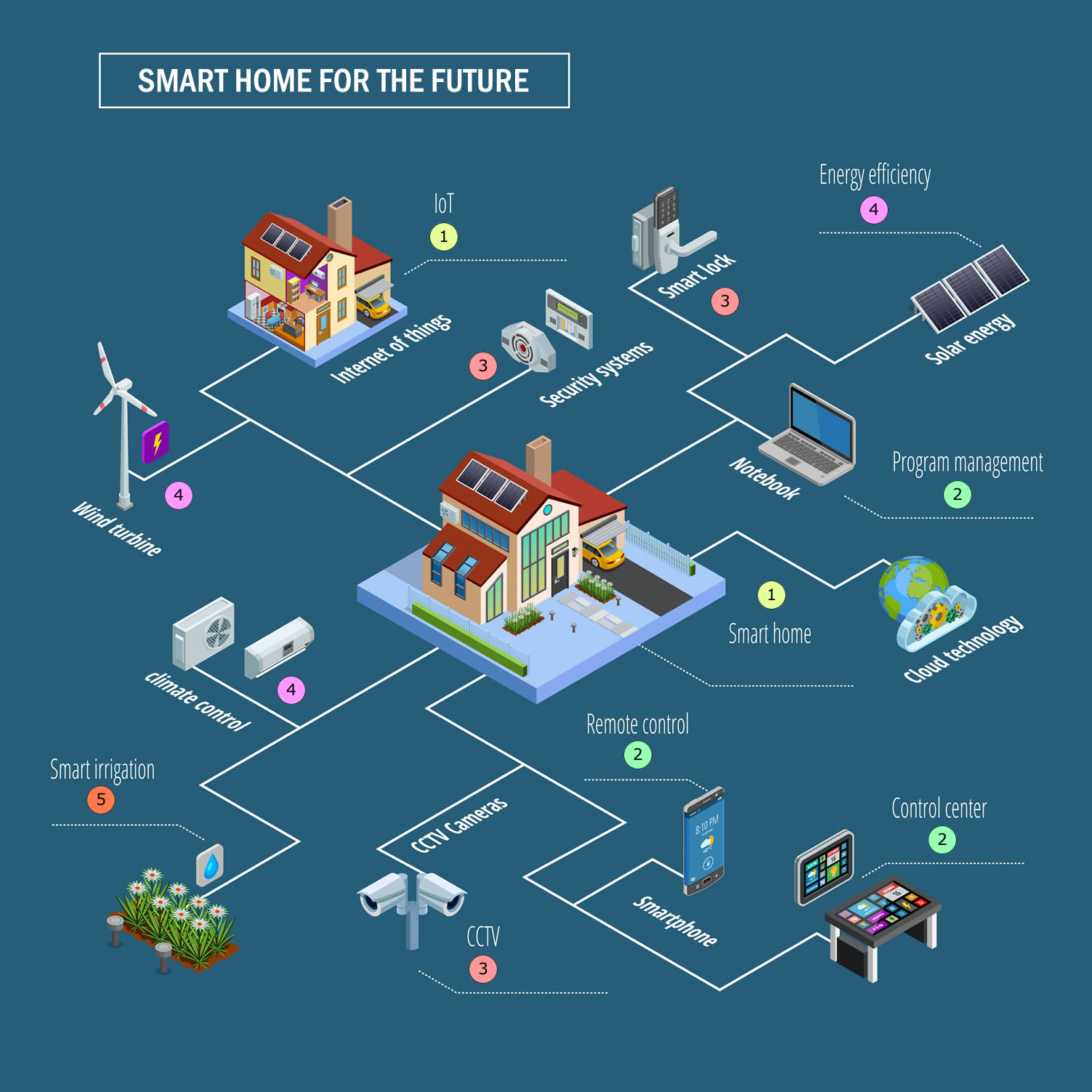 copyright image by Pixabay
Building a future smart home
Notes:
Internet of things (IoT):
the first you need for a smart, energy efficient home is IoT – that is internet of things – a system of interrelated computing devices – preferably with a direct internet connection via a line into the home or via satellite:
INFO: what is IoT | AWS IoT in the connected home
Building the network:
with the internet connected, you can then build an IoT network that connects your all of your smart home devices to a control center where via a smart hub, desktop, laptop and/or mobile device, you can manage and control any section of your home at your fingertips:
INFO: home networking 101 – how to hook it all up!
The control center (hub) – via IoT – can connect to cloud technology. This will give you access to the control hub no matter where you are via your mobile phone. You can control, monitor, change, and set automatically via the hub any smart home device or need:
INFO: what is a smart home hub (and do you need one)?
Secure your home:
one of the first and most important smart application is a home security system – perhaps both wired and wireless systems. Your system will include CCTV cameras that monitor both the inside and outside of the house. Any disturbance or intrusion will be picked up relayed to the control center and/or cloud for instant notification and action:
INFO: 5 ways cloud-based security systems and devices can help keep your home safe
You can likewise control the system by moving the camera and recording events using your mobile device.
Becoming energy independent:
a smart home will build FREE energy sources to become energy independent. You can achieve this by installing solar panels – wind turbines – and energy-efficient appliances and lighting to reduce electricity consumption:
INFO: monitoring solar power
These energy-making devices (solar – wind – other) will be connected to the control center. Here you can monitor your electrical generation and consumption – and in some communities, sell any excess energy back to the grid. A smart home will also maintain a whole-house generator that can be used as backup in the event of energy loss.
Smart irrigation:
the smart home of the future will be producing some of its own food through controlled irrigation and/or hydroponic gardening. This production will include organic leafy plants and vegetables. You can monitor water usage via the control center so the water is not wasted. A smart home will also have rain collection reservoirs for irrigation and internal water needs:
INFO: 6 reasons you need a smart sprinkler
Final Observation:
There are other smart home applications that control light switching – network access – appliance turn on/turn off – food and supply ordering – etc. Many of these smart home applications will grow in number. But a future smart home will have these switch and other applications such as security – energy generation – food production – home networks – family location – etc., all networked into a control center connected IoT via the cloud where you can manage your home and track family needs no matter where you are located.
What comments what can you share about this photo idea?
May We Suggest Some Key Postings About
"Smart Home Automation"
or simply search by home automation or other smart device need
Nice pic idea? Leave us a quick comment below.
And please share this pic idea within your social networks.