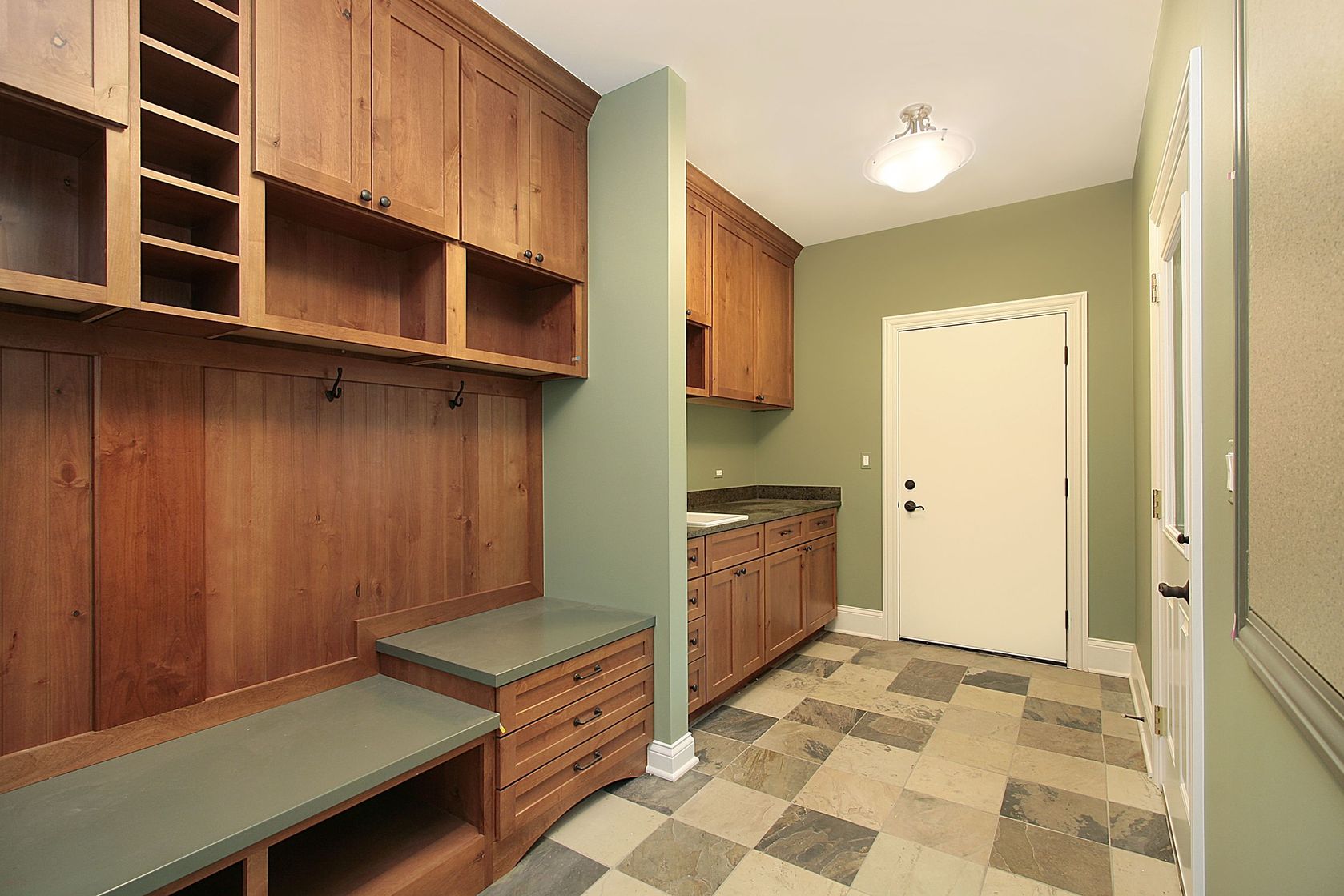 Mud room in luxury home with wood paneling.
Notes:
The mud room is adjacent to the entrance of the home. It becomes the first stop when entering the home from outside.
Note the sit down area with green top. Place to sit and remove shoes and wet clothing.
Cabinets are part of this mud room for storing items that are used for misc items for kids and adults.
Basin sink provided for washing up before coming into the home.
What comments can you share?
Nice pic idea? Leave us a quick comment below.
And please share this pic idea within your social networks.