first "photo remodeling" image
Round bath on tiled bathroom floor
If room allows in your bathroom remodeling, you might consider adding a nice round jacuzzi bathtub.
This gives you a hottub within the privacy of your bath interior.
Note the large tiled floors and walls.
A circular shower stalls accompanied the tub.
What comments can you share?
second "photo remodeling" image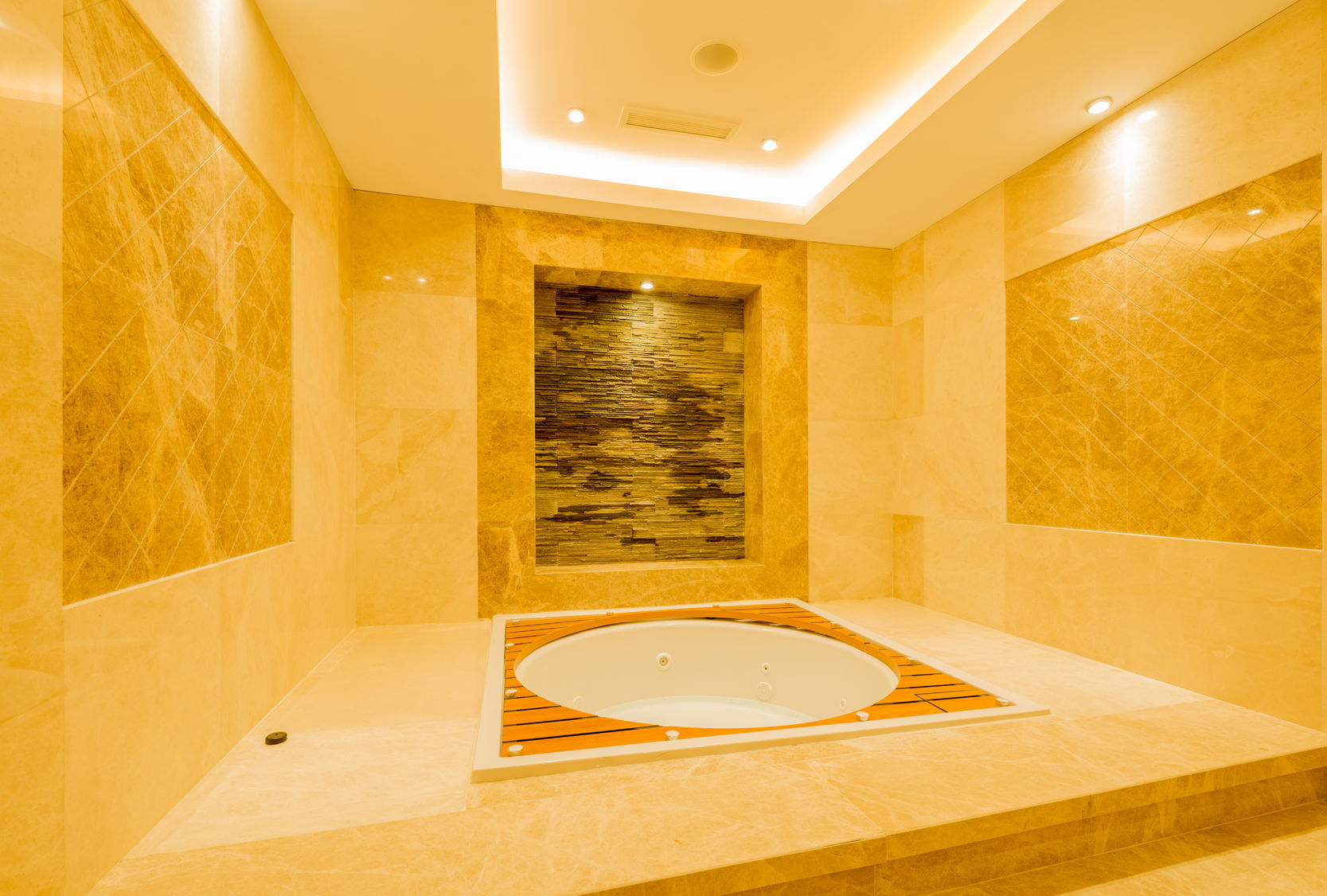 Another view of round jacuzzi bathtub
Notes:
This has a step up floor with the bathtub sunken into the floor.
Beautiful marble tile on the walls and floor.
Do question how to enter into and exit from the tub without much support.
What comments can you share?
third "photo remodeling" image
Stair Step Up to Jacuzzi Bathtub
Notes:
Not as fancy as the two previous images. But something that could be within your budget.
The stair step access gives you better support for enter and exit.
You might consider tiling or decorating the outside to give your room nice decor.
What comments can you share?
Nice pic idea? Leave us a quick comment below.
And please share this pic idea within your social networks.