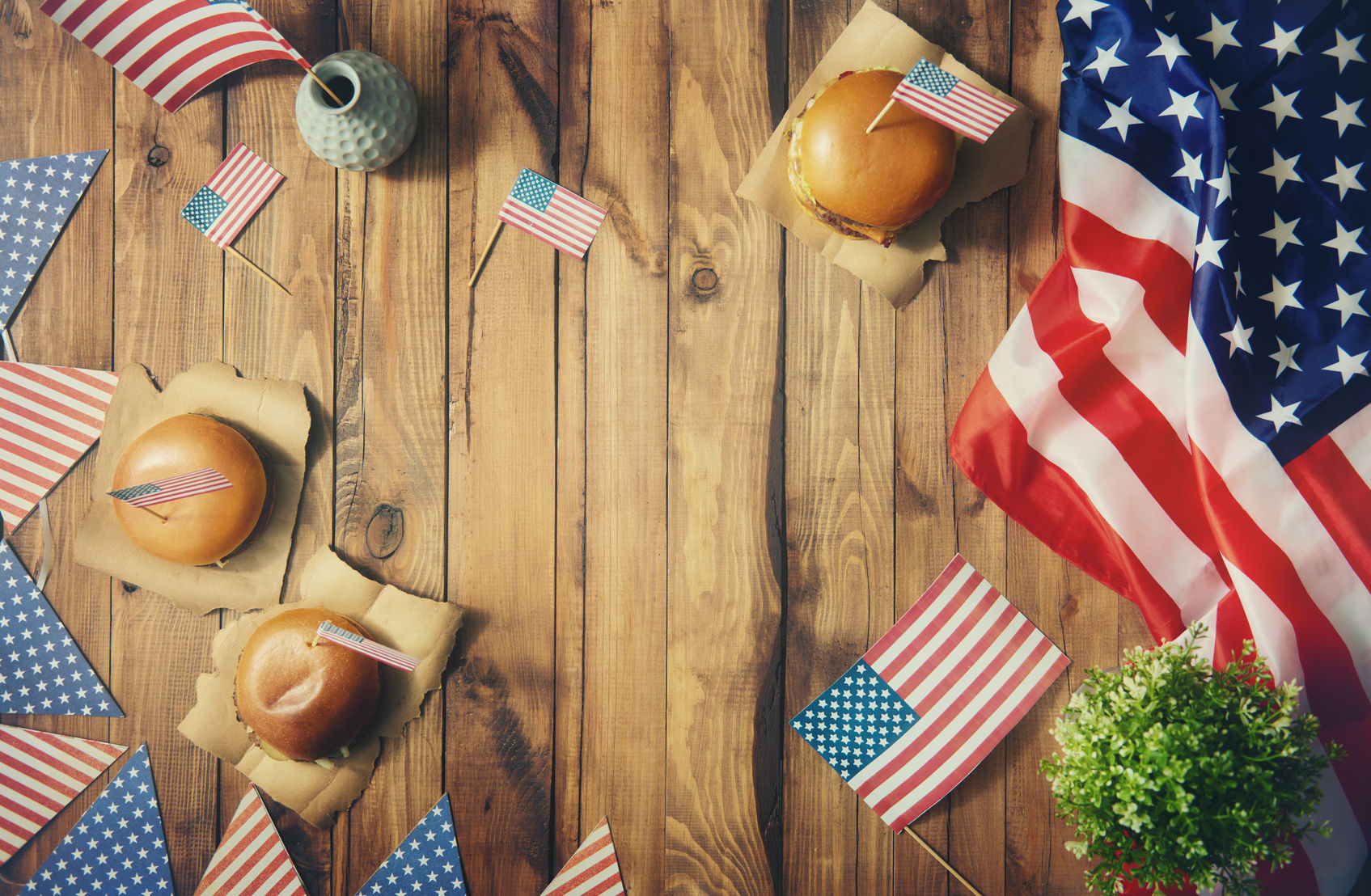 patriotic holiday. USA celebrating the 4th of July. Top view with American flag on the table.
Notes:
You don't need a big budget to celebrate the 4th.
Simple pin flags to add to the meal.
Decorative table linen with flag symbols.
What comments can you share?
Nice pic idea? Leave us a quick comment below.
And please share this pic idea within your social networks.