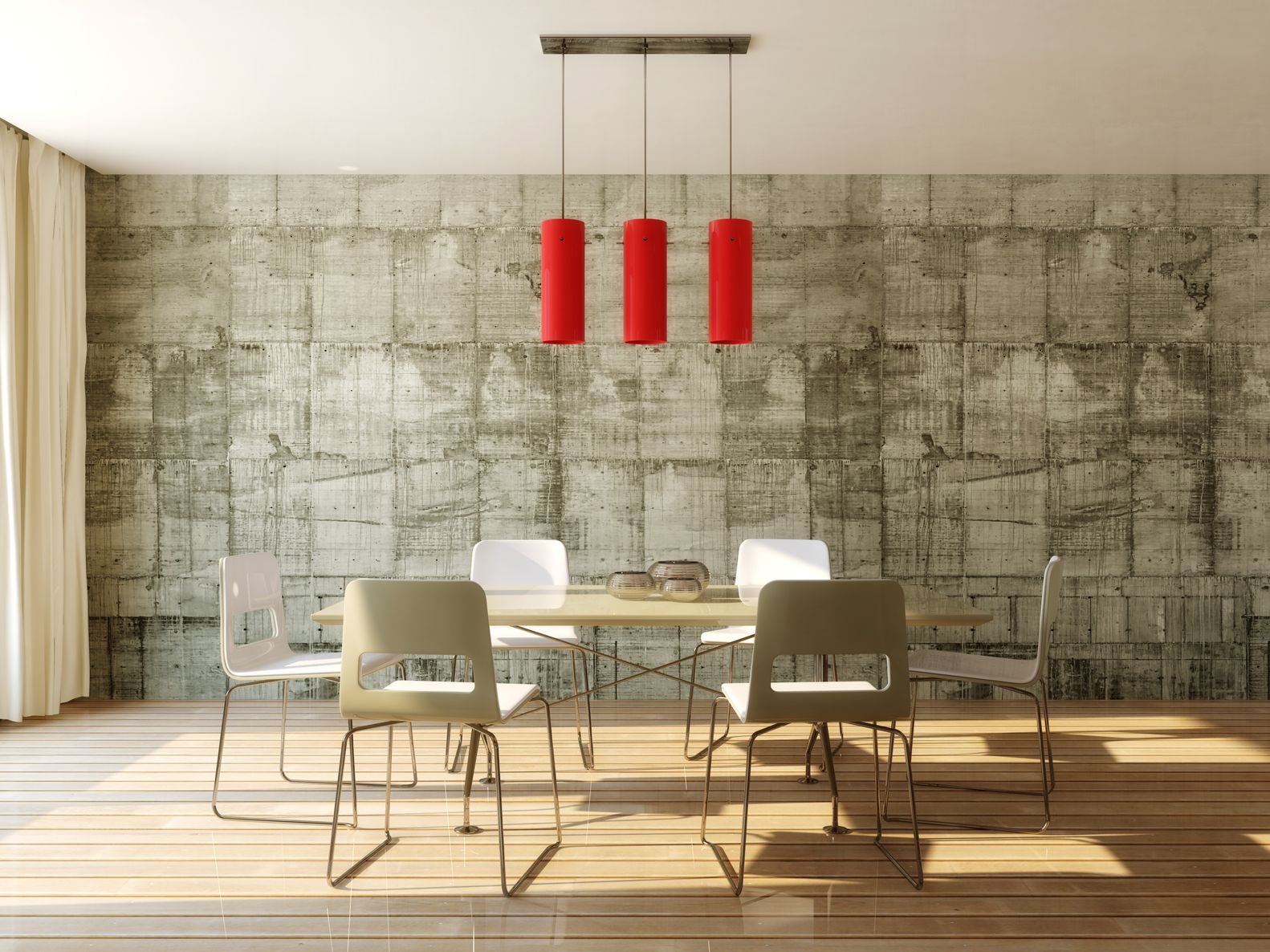 Modern dinette dining area with red pendant lighting.
Notes:
Sometimes dining areas need to be simple.
You simply take a modern dinette table and add a few chairs.
Hang pendant lights that display a bright color.
Then finish it up with a background that may resemble a rock wall or perhaps a wall with dining features.
What comments can you share?
Nice pic idea? Leave us a quick comment below.
And please share this pic idea within your social networks.