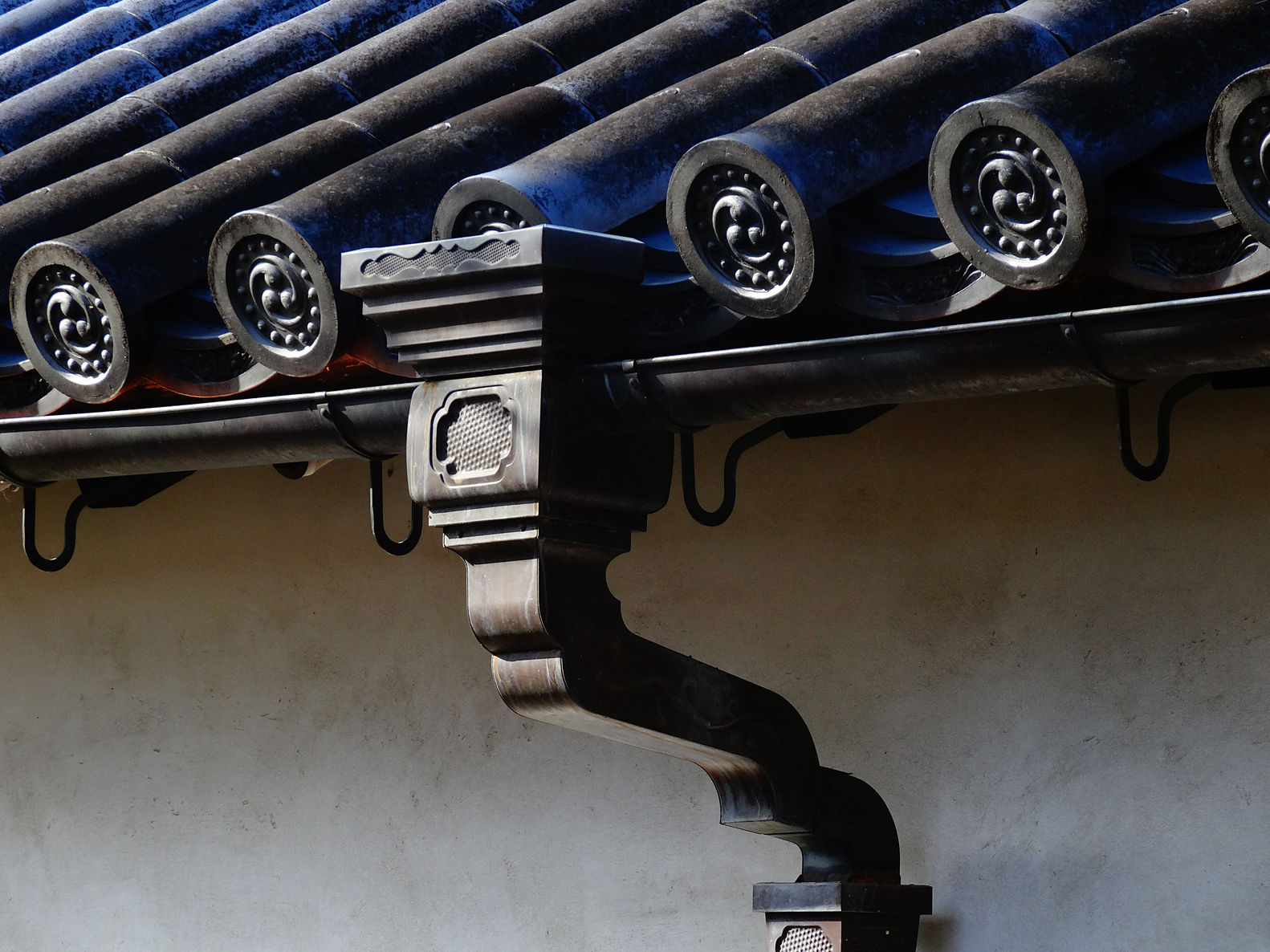 Fancy and decorative copper rain gutter.
Notes:
Not much of use think about the style of our rain gutters. We are only interested when they work.
But adding to your home decor could be decorative gutters that match the style of your roof and home.
Copper is a good option. Also are other materials like aluminum and composite.
Position the gutters where it gives the curb appeal that you like.
What comments can you share?
Nice pic idea? Leave us a quick comment below.
And please share this pic idea within your social networks.