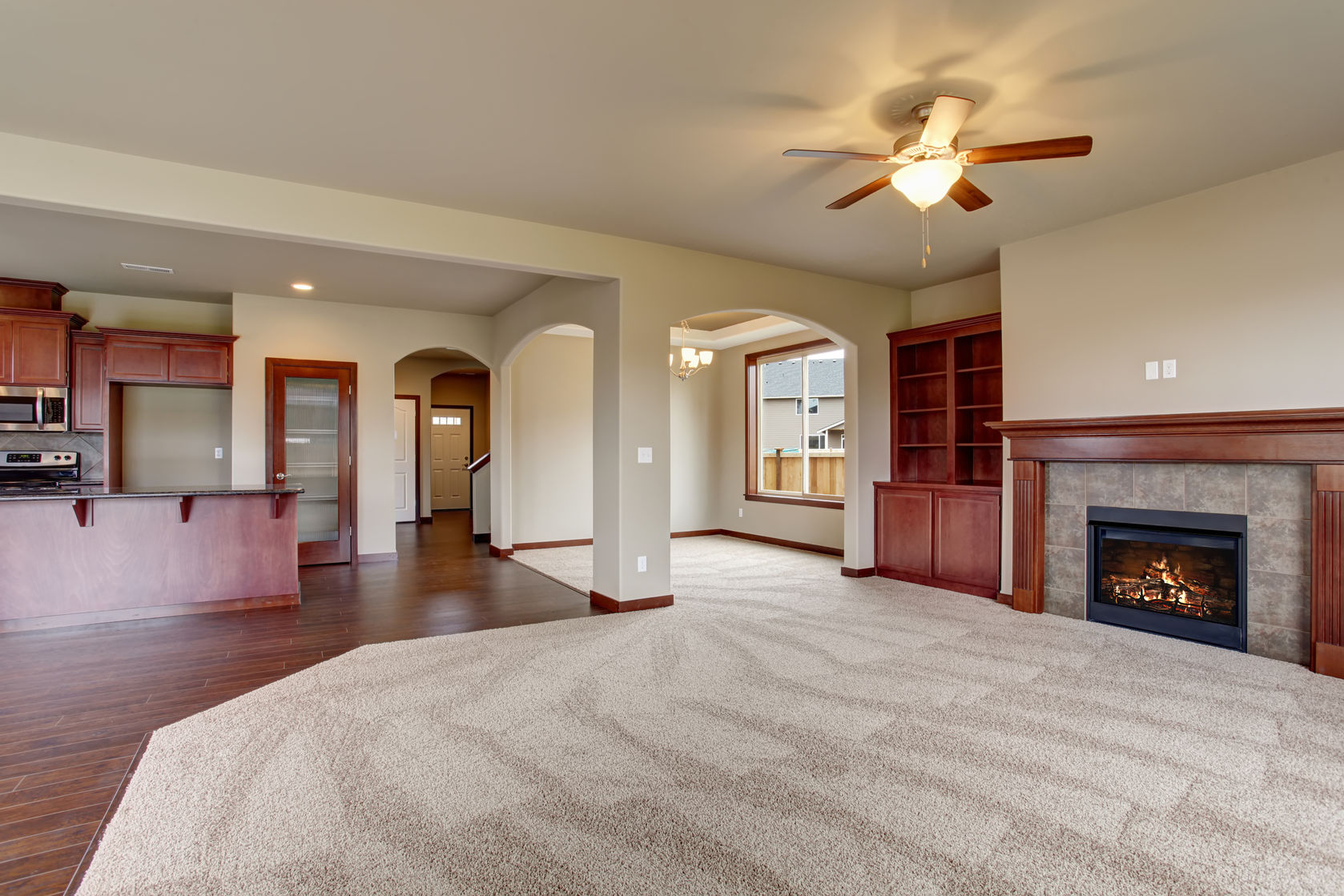 Unfurnished living room with part carpet and wood flooring
Notes:
Sample of a combination wood and carpet flooring – wood floor in the kitchen; carpet in the living room area.
Traffic enters into the kitchen – so it looks like an adjacent room to the dining area.
Note the carpet patterns. Carpet does offer a more softer feel when enjoying the firepace.
Carpeting comes in many patterns and styles that can compliment any floor combination.
What comments can you share?
Nice pic idea? Leave us a quick comment below.
And please share this pic idea within your social networks.